When Bad Weather Hits, Rely on Us for Storm Cleanup Services in Highland and Oakland Counties in Michigan
---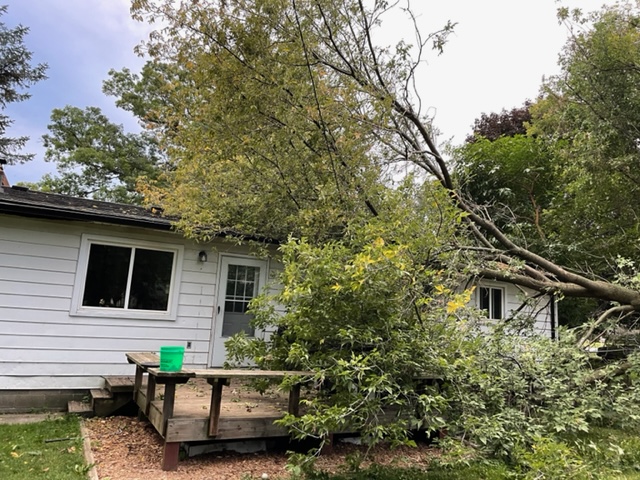 We'll Help You Take Care of Fallen Trees with Storm Cleanup
A rough storm can leave a devastating wake of damage, especially if your property is densely populated with trees. High winds and powerful rain can be the demise of tree branches, and we've all seen what can happen when lightning strikes a large tree trunk. Depending on the direction of the storm and proximity of trees to your home, this could result in broken windows, collapsed roofs, damaged cars, and more.
When this happens, you want a dedicated team that can respond quickly to your needs. Majestic Tree Company is here to help you when a storm strikes. In the case of a fallen tree damaging your home, we will also work with your insurance to ease your process of filing a claim. If you have damage due to storms and require cleanup services, contact us today!
---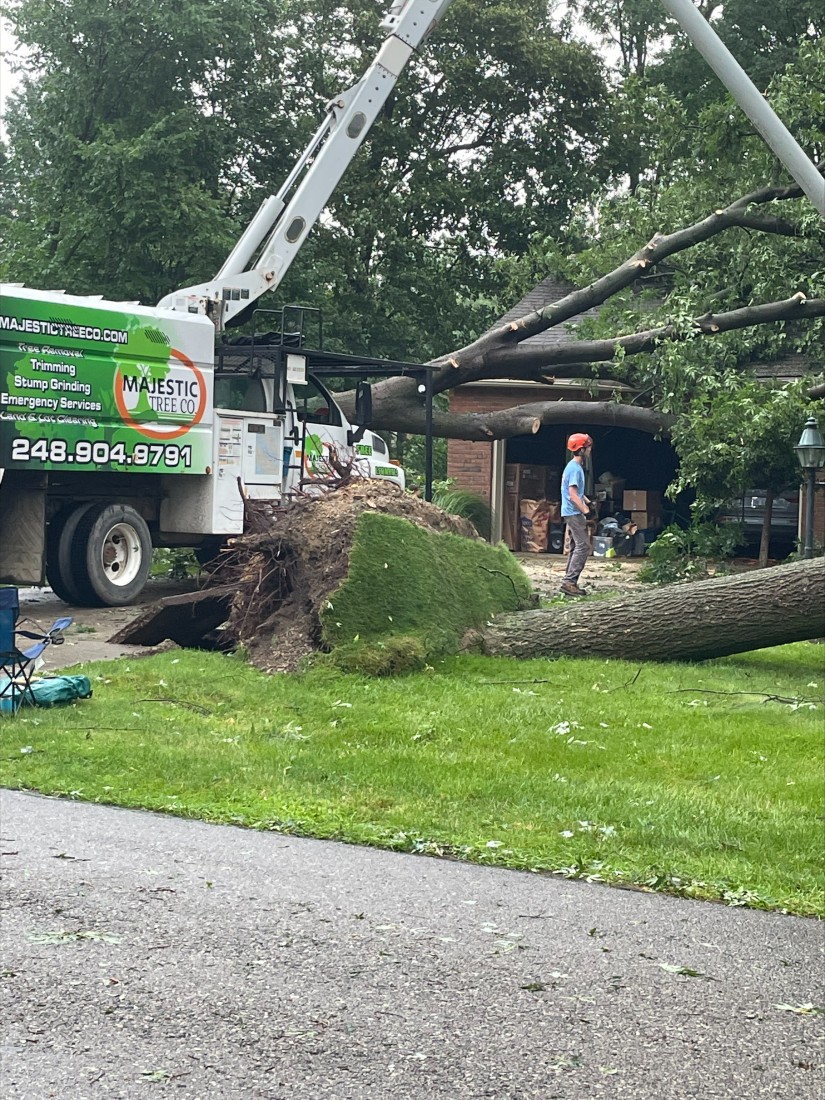 We Offer Emergency Tree Removal Services in Livingston and Oakland Counties
In the case of a fallen tree, or when you need help fast, we will respond fast with our emergency tree removal services. With our reliable emergency tree removal service, we have helped homeowners prevent rain damage in their home during storms due to fallen trees. We have assisted our cities and communities by clearing trees from major roadways to avoid accidents, and more. In times like these, you need a professional company that can act quickly and knows what they are doing.
Put your confidence in Majestic Tree Company for emergency tree removal needs. Call us day or night- we'll be there for you!
---